Sense Better
Our business plans involves combining and managing several small businesses using innovative eCommerce feature and CRM software, with automated referral sponsorship rewards program. We presently run more than 50 e-Commerce websites and plan to increase to 500 in near future. Not all small business can be directly owned by us.
We create an eCommerce website with real physical store. The business will be run by us in our full management control. The Associate (as we call such a person) will do simple work from home digital promotion, data collection, transaction monitoring and verification or such similar works either for the same website or any other assigned to them.
We Will Lead
A minimum support payment will be made every month. Full talk time with internet will be paid by us. The minimum support payment will grow every 6 months based on overall business performance of the group. Based on the profile, health insurance for self and immediate family members will be given. Works will be split into tasks and advance payment will be made to every task (Yes, we pay in advance. We don't take any payment from anybody under any circumstances).
Secret but legally valid agreement. An agreement that is maintained secret under normal circumstances, should not be shown to others, but can be used for inevitable legal purposes will be entered between us.
What is the task and the difference between work and task?
If one is a software developer and working, the work is coming to office, be at workstation and do the work assigned. That may be coding, correction, discussion, training, etc. But the same person is in work from home mode, he will be given a task. Eg., making one or more eCommerce website up and running. Uploading 1000 products with images.
In case of work, attendance and timing is important. In case of task, getting a task finished is important. Eg., by experience, we know, one person can take 1000 data in a day synchronize them in database and send a digital marketing campaign for those 1000 numbers, within one day of approximate 8 working hours. In relaxed atmosphere, this person may do this work over a period of 3 to 5 days. In tight target driven atmosphere under pressure given supervision, this person may do this in one day (8 working hours). In work from home atmosphere, it is a task. The person can do in one day or days. Payment will be prefixed based on task (say Rs.1000). People with lot of energy and freedom and good co-operative atmosphere may do this task within one day and qualify for salary income of 25k or more. Or they can be relaxed, attending to personal works, and do it just 4 tasks in a month and qualify for just 4k per month.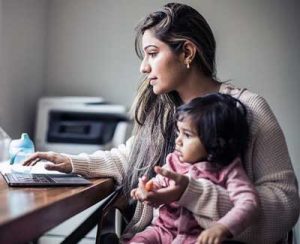 WORK FROM HOME
BE ON YOUR OWN